As my Studio's main assignment I got the chance to re-brand a Restaurant. I got to meet and interact with a real client. They gave amazing and and informative criticism throughout the assignment. The Restaurant is called
Aunty Franklee
, located on Russell St. in Melbourne's CBD.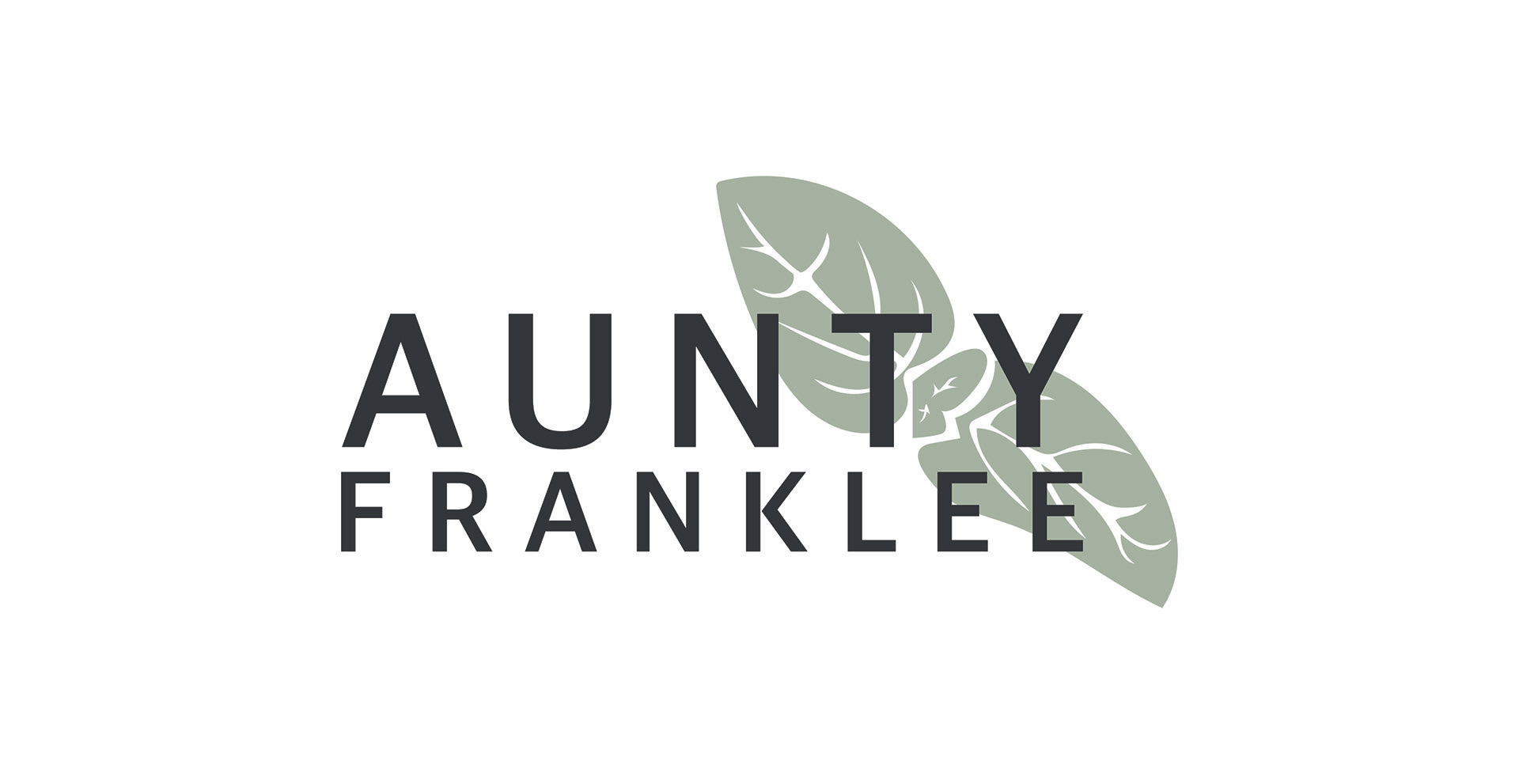 I had to recreated the brand identity, menu, shop front design, business card, and a special herbs and spices sauce bottle.  Below you can see all of the products I have created for the re-branding.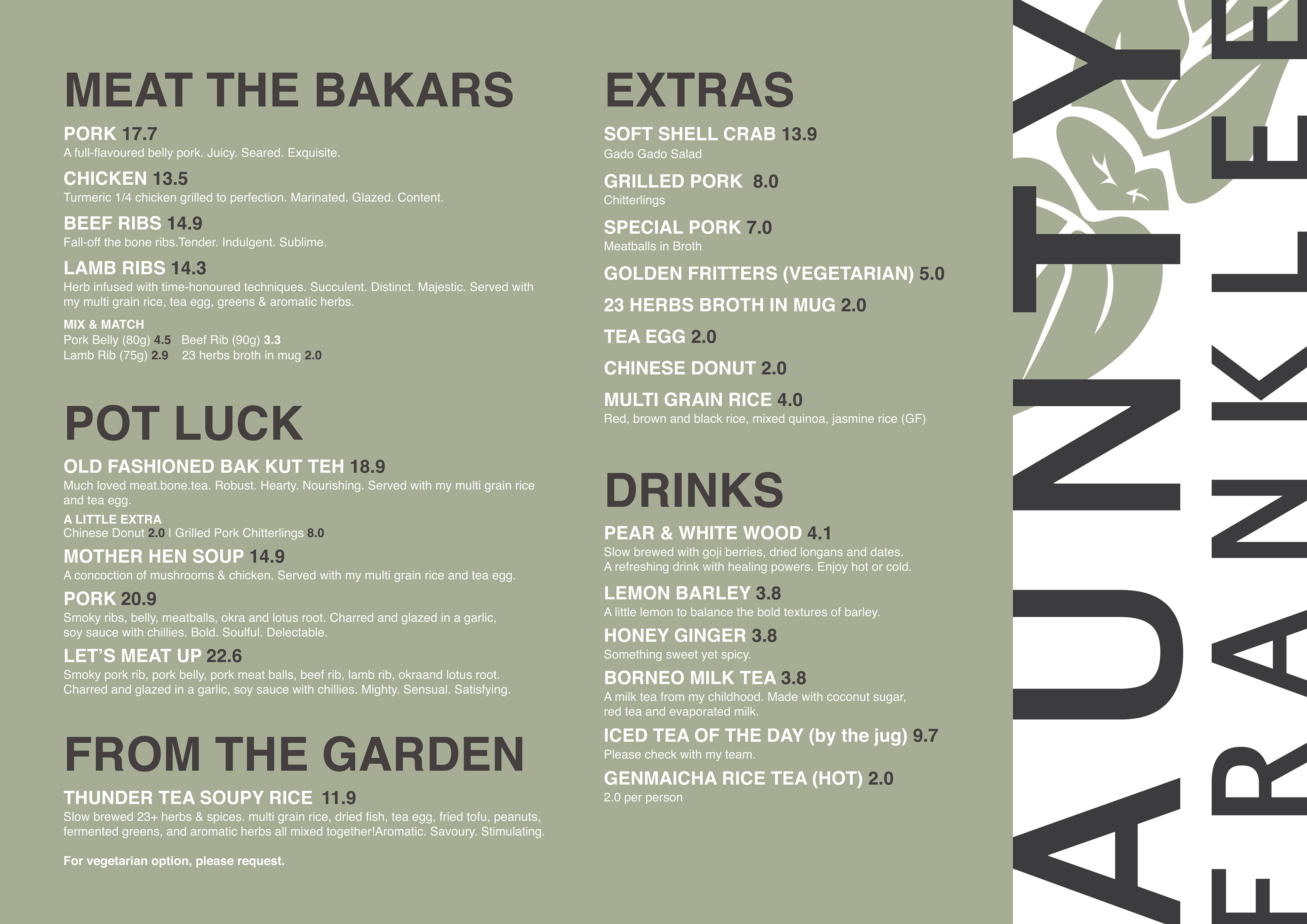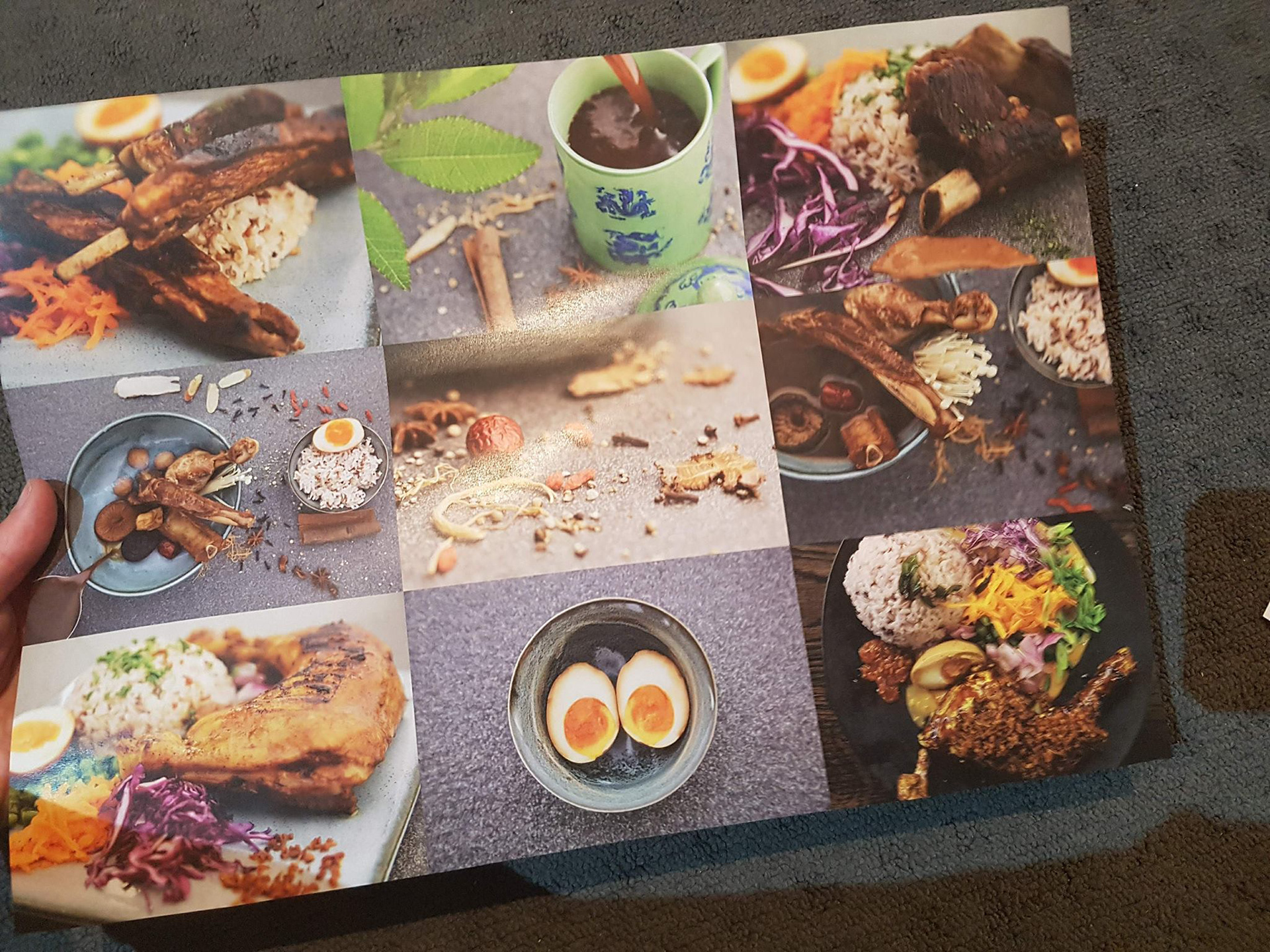 I created an A3 sized menu, with a cropping effect and throughout all of my designs there is a balance in colour, type, and style. On the back of the menu is some images of the Restaurants delicious meals and beverages.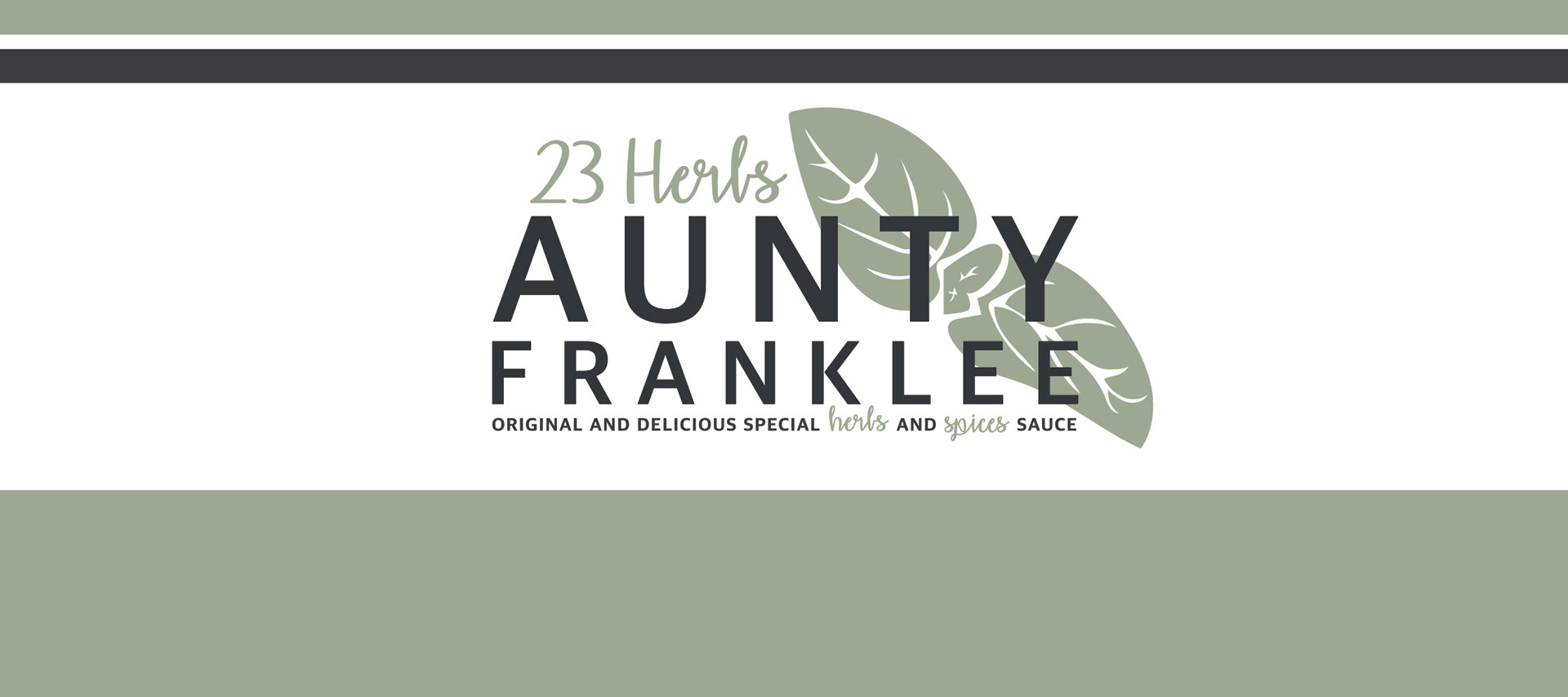 This is the Sauce Bottle design. The footer of the design allows extra space for ingredients, information and other attributes. 
The shop front design corresponded well from the branding identity. The logo system worked on the shop front with the two different signage sizes.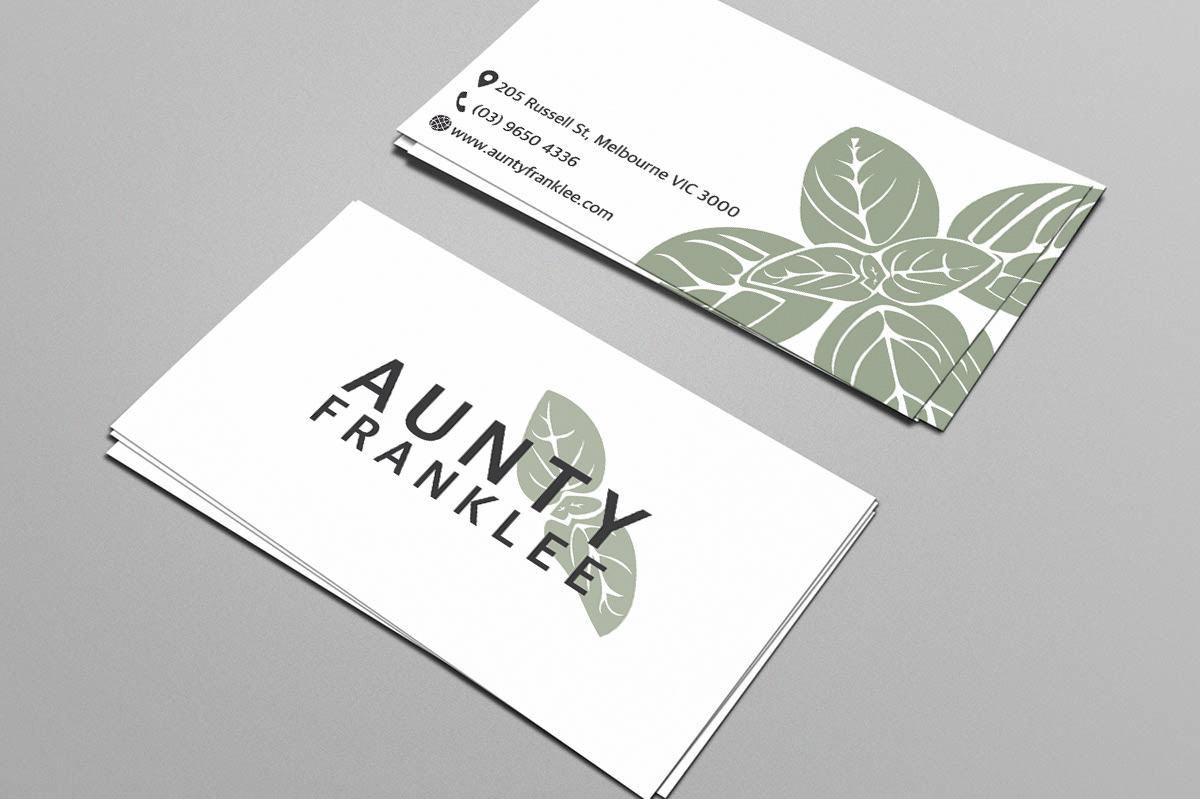 Aunty Franklee displayed a clean, simple, elegant restaurant that created magnificent food and beverages for their customers. I wanted to show that in my re-branding. It especially reflects in the business card design I created.