This Transmedia project was a collaboration project with students from other disciplines such as Film, games, audio and Design. The project was based off a script a film student created. The aim of the project was to promote the shortfilm in a Transmedia way, Our group approached the idea of a world where the story actually existed, where human produce is sold and eaten in Melbourne (this idea was encouraged in the script/short film). Below you will see the Transmedia approaches I created within the project.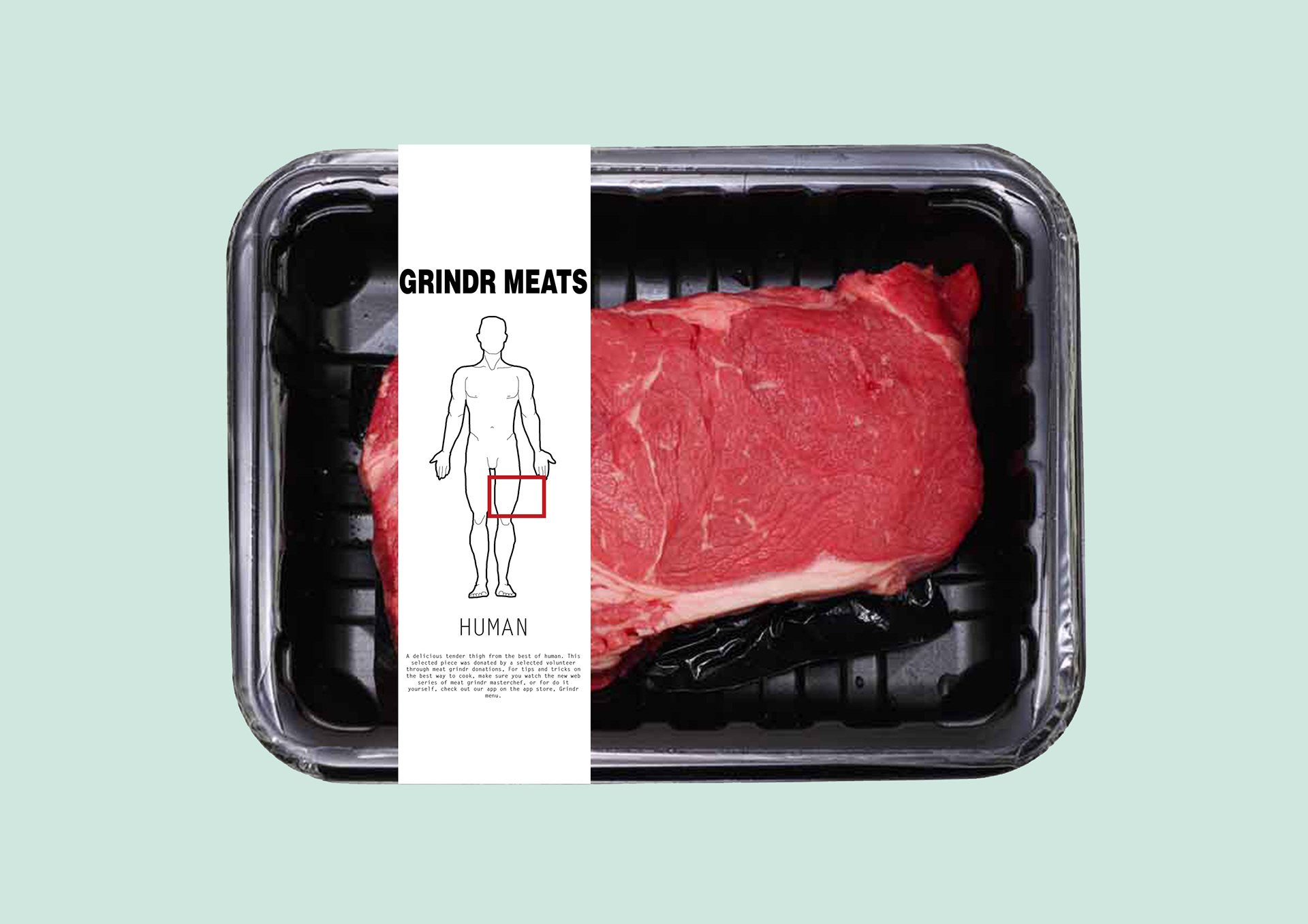 Posters were to be displayed throughout Melbourne(these are only mock ups). Advertising a new brand of human meat that would be sold in local butchers and supermarkets. The design of the brand itself was simple, bold, and informative. As for the posters, they were created in an flat design illustrative style, to give off a friendly approach to encouraging human produce.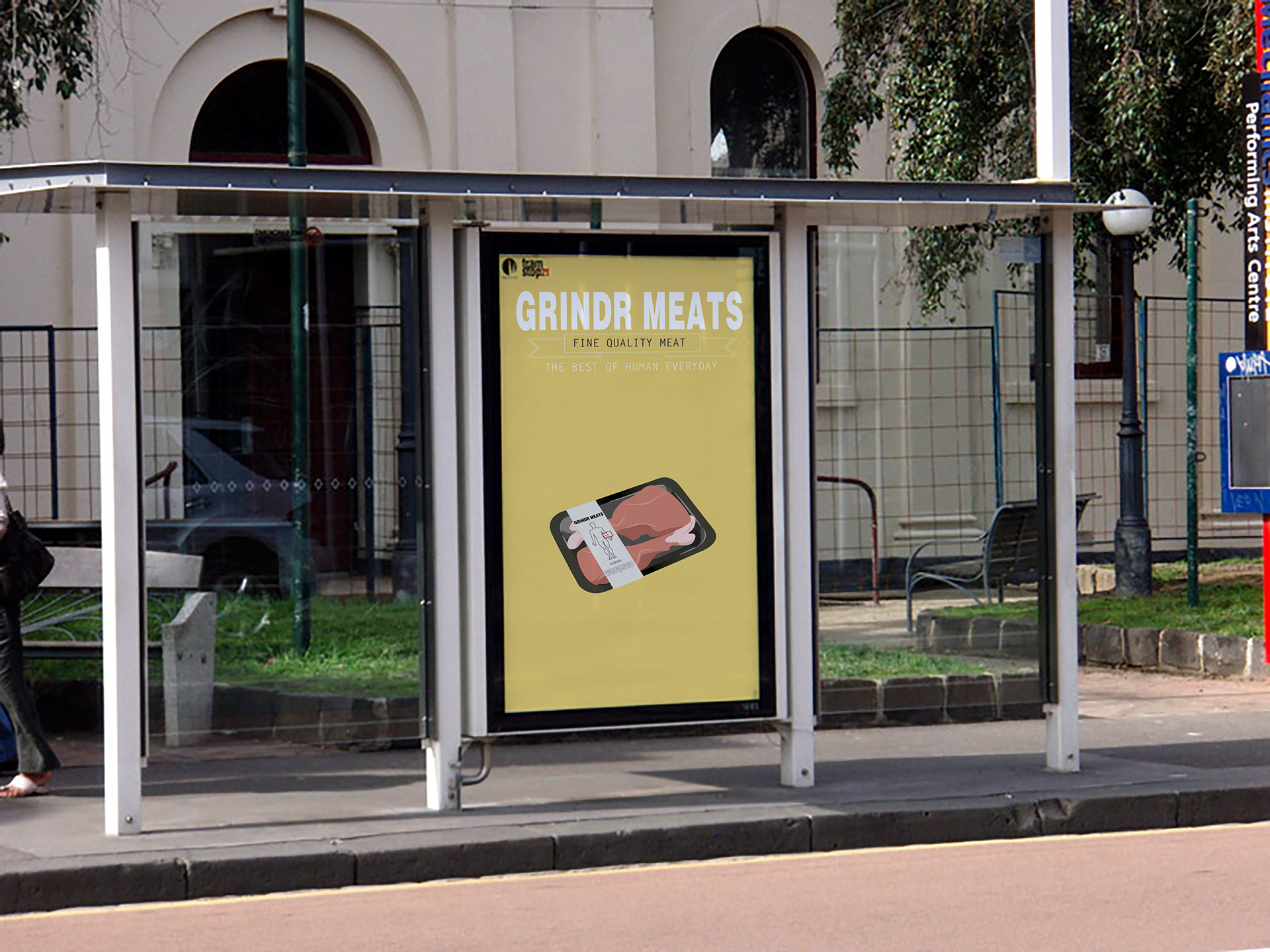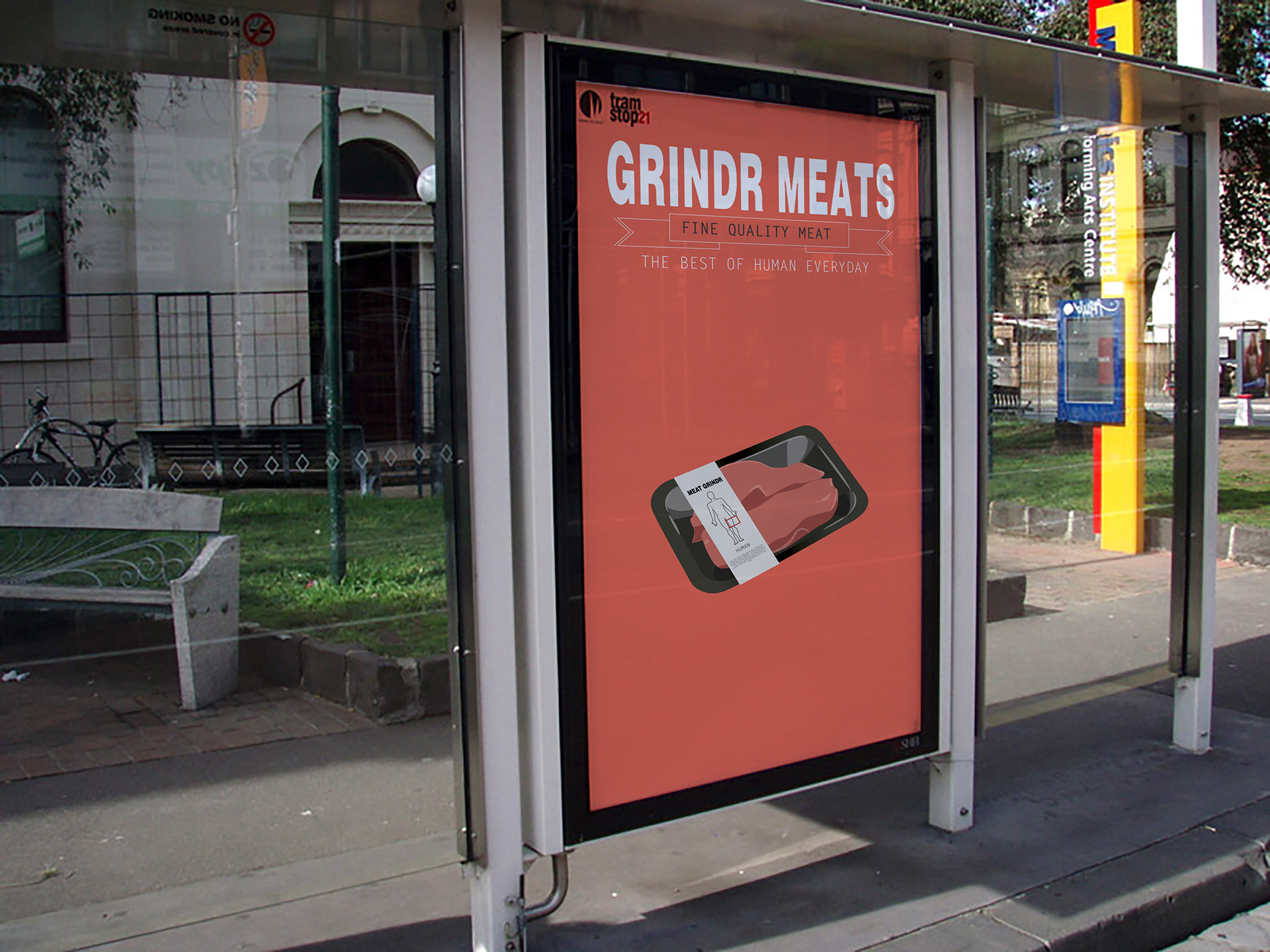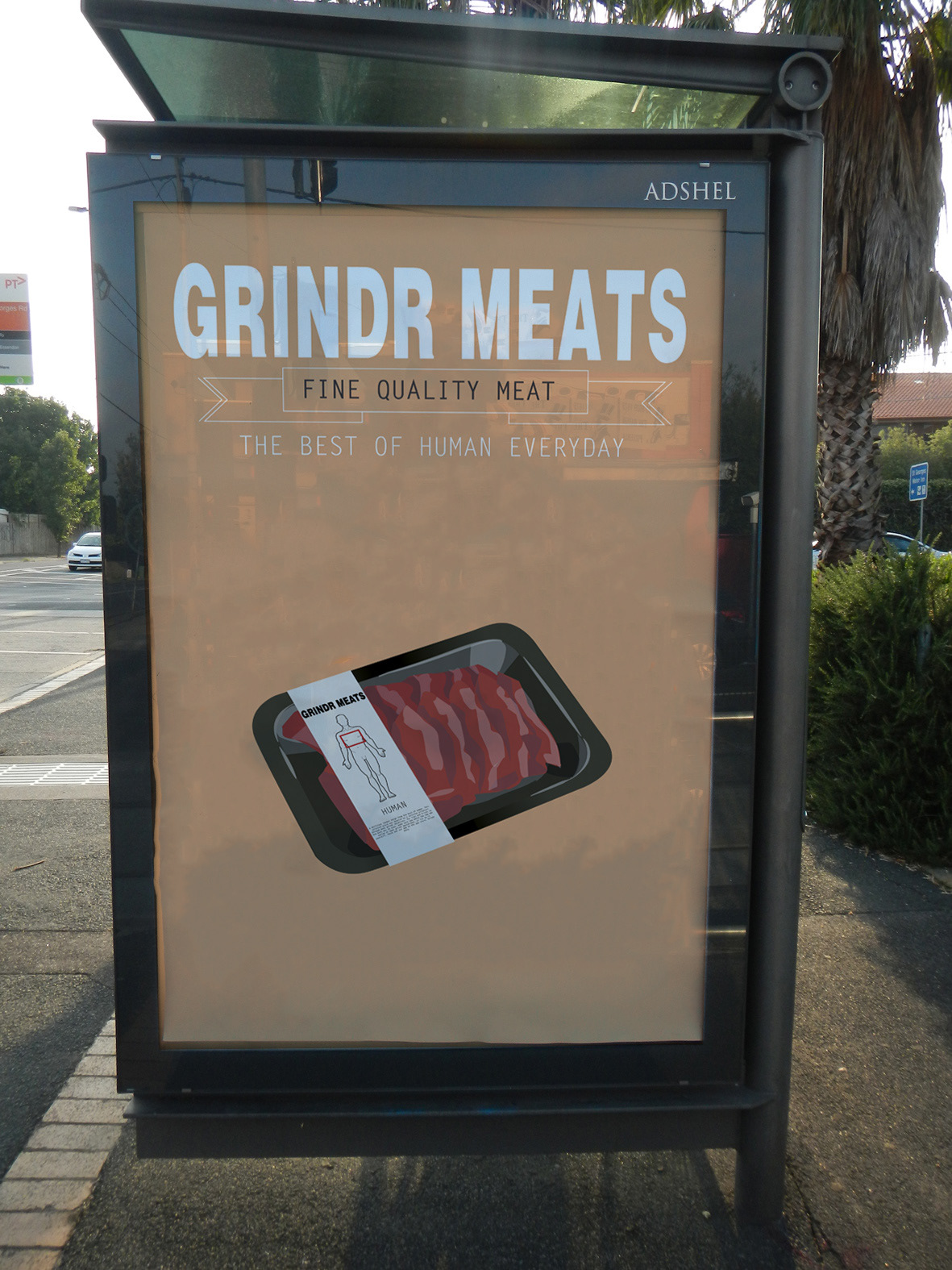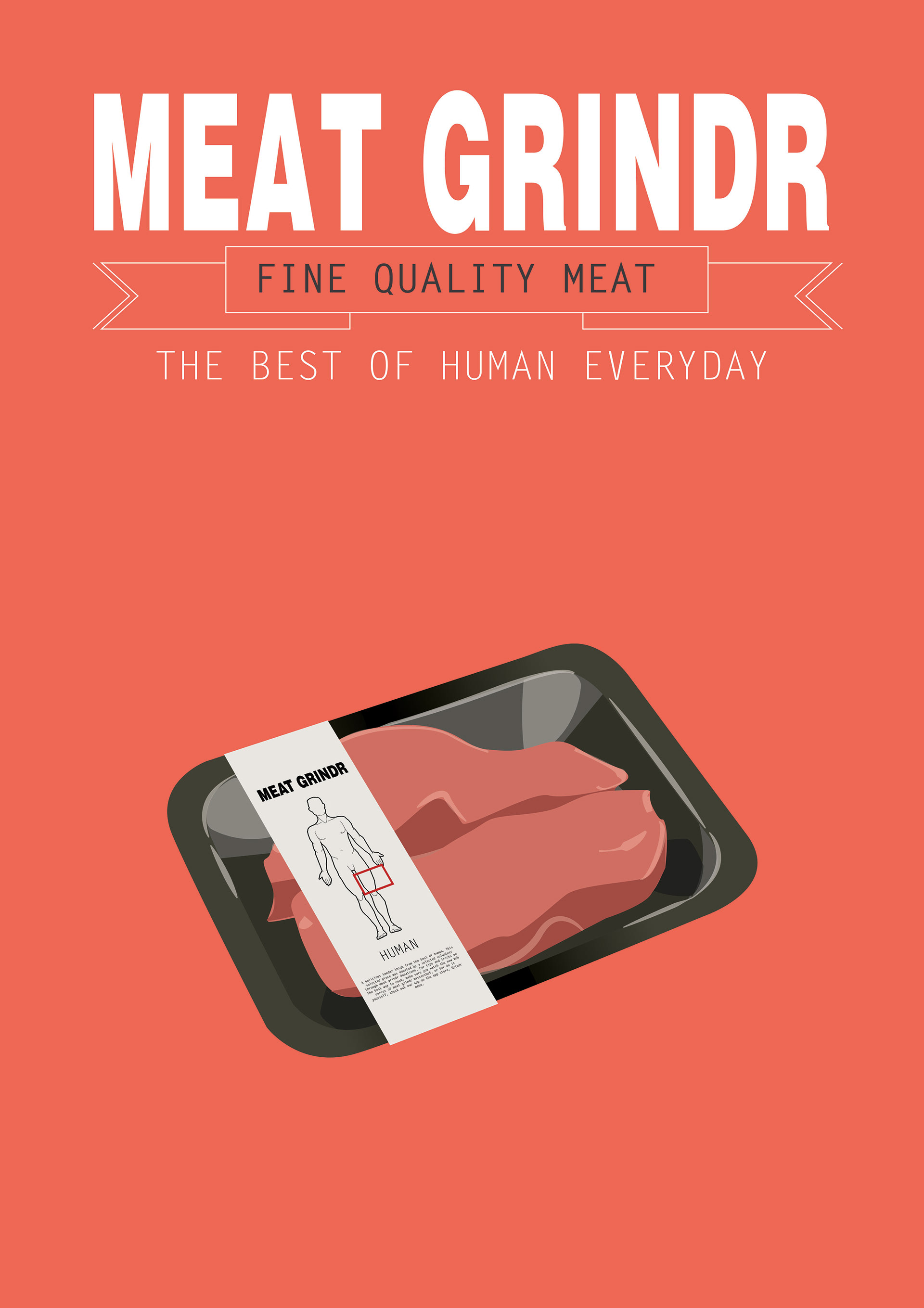 To further encourage the advertisement of this new Human produce and eating human. An app was created to encourage homemade human meat, and homemade meals on to how to cook the meat and cut body parts correctly without the worry of endangering the persons health, or making a bad meal! Here is the App Icon!
check out the app here!
DIYmeatGrindr